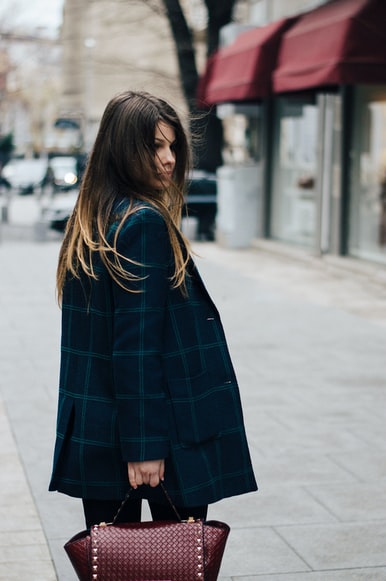 Fashion is never still with trends changing almost every week. Yet, there are people who are easily keeping up with everything new, mainly because they create fashion. These people are our beloved celebrities. Following them not only provides fresh gossip but also allows us to find stylish looks. You don't even need to buy everything at the same store. All you need is to get the idea of a new style and find the decision in the Enibbana fashion store.
The Most Stylish Stars
Not all celebrities can be called style icons. No matter how great Tom Hanks plays his roles, you will not find fashion recommendations in them. You have to subscribe to Instagram or Twitter accounts of celebrities you consider stylish. This is the list of most popular options:
Gigi and Bella Hadid;
Kendall Jenner;
Emily Ratajkowski;
Jaden Smith;
Timothee Chalamet;
Hailey Bieber;
The Weekend;
Top Ideas
This year is filled with numerous changes on the fashion market. However, there are still some safe havens you can go for. Follow celebrities and find out what they recommend to do with this style and how they wear it. Here are the main recommendations:
Denim. This material is always trendy. You can go for denim pants or denim shirts. However, this year you may have noticed the popularity of denim jumpsuits. High-quality denim looks gorgeous on anyone and is always comfortable to wear. It is easy to decorate with a few accessories of your choice. For years denim was considered as a material you could use on a farm. Nowadays, you don't have to be a cowboy to look stylish;
Oversize. Baggy clothes are here again. Do you remember the late 90s and early 2000s? It looks like they are back with more options this time. Check out Instagram pages of celebrities to find oversized sweaters, shirts, pants, and coats. You can hide any imperfection of your body behind a baggy suit;
Bucket hats. They are not only for your outdoor picnics or family camping. You can wear such a hat at a festival or just on a date. Bucket hats literally suit everyone, and you will find lots of celebrities who wear them too. Apart from that, a bucket hat is a must-have during a sunny day. To look stylish, pick the warm colors of the hat like yellow or salmon;
Bomber jackets. Hello from the 50s. Not many people know that these jackets were the uniform for the US pilots many years ago. The jacket made several appearances in a quickly changing fashion. The last time it was popular was in the 2000s. Now they are on-demand among celebrities and models that combine them with skinny jeans.
Monochrome. The classic look is trendy no matter the season of the year. Instead of all black or white, this year celebrities prefer colored clothes. You can go with a total green or red outfit. You don't have to choose a single shade. A slight difference in tones may look even more stylish;
Suits. Suits are more than clothes. They are statements of power. You can wear a suit not only if you are the boss of a big company, but you will always look like one. Suits were the top pick for red carpets in 2019, and now they continue to be the prime choice for many celebrities.
Experiment with Style
You may create your own style based on the outfits your favorite celebrities wear. Keep up with their updates and choose your way that may be slightly or completely different from them. You may try different clothing until you find something that suits you the most. Have you tried to copy the style of any celebrity before?Who was it? You can share their names in the comments below.
https://unsplash.com/photos/juESZxMhtXk